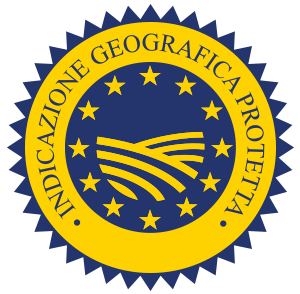 Balsamic Vinegar of Modena PGI
Balsamic Vinegar of Modena PGI is a bitter-sweet condiment obtained from cooked or concentrated grape must and wine vinegar, capable of enhancing the taste of any dish.
Slow acetification of the raw materials is followed by maturation in wood barrels for at least two months or over three years for the aged product.
The result of this process is a condiment with a bitter-sweet taste, deep brown colour and a persistent, delicate, slightly acetic aroma with woody overtones.
As of 3rd July 2009, the designation Balsamic Vinegar of Modena is protected by the European Union under CE Regulation No. 583/2009 on Protected Geographical Indications (PGI). To obtain the PGI mark, Balsamic Vinegar of Modena must be produced and matured exclusively in the territories of Modena and Reggio Emilia.
Refining of the assembled raw materials must take place in high-quality wood receptacles (oak, sessile oak, chestnut, mulberry or juniper) for a minimum of 60 days.
Tradition and PGI regulation requirements mandate that Balsamic Vinegar of Modena PGI be made using grape must obtained from seven wine varieties typical of the Emilia-Romagna region, i.e. the only vines capable of lending it its signature bitter-sweet taste: Lambrusco, Sangiovese, Trebbiano, Albana, Ancellotta, Fortana, Montuni.